Pergolas Design & Installation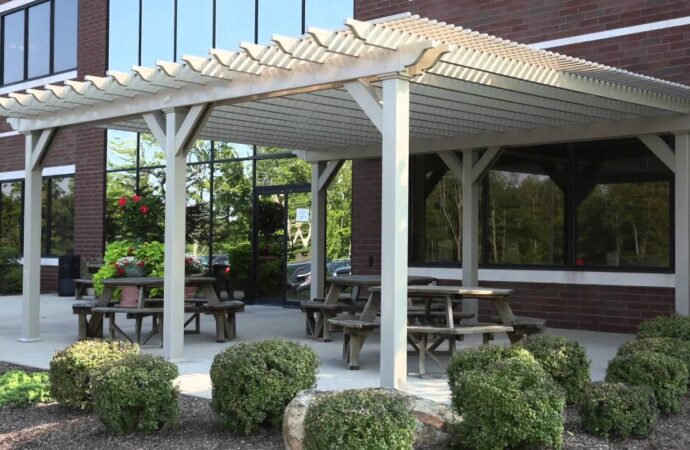 Do you know what most people in Texas hate and love at the same time? The climate. You see, the climate in Texas is known for being a subtropical one with very hot summers and cold winters.
El Paso, which is a city in Texas, isn't the exception in the state. Therefore, you will see most people complaining about how hot it is or on the contrary, how cold the weather is that day. It's weird, I know.
However, if you've lived in this city for many years or even if you have only a few months or maybe visiting it, you probably know already what I'm talking about.
Now, something you probably haven't noticed is that most people decide to spend their time outdoors instead of staying indoors and there are several reasons for this. The main one is probably because there are many things to do outside instead of spending the entire day in a couch without doing anything and just watching TV.
However, the big problem is the sun, especially during winter. Of course, we can't forget about the snow and how annoying can be to stay outdoors for a long period of time without having a place to rest or sit for a few minutes.
What you need to know is that there are many ways to have some shade and enjoy your outdoor areas without exposing yourself for too long to the sun or other climate conditions.
To begin with, there exist several outdoor features and the most used one nowadays is a pergola. If you have no idea what it is, it's a structure where you can put some couches, sit alone or with your friends and spend time outdoors without worrying about anything, either rain or sun.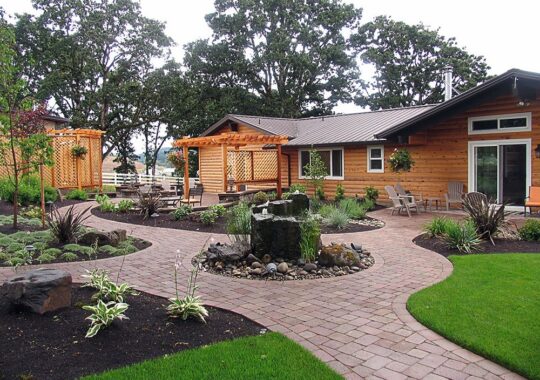 This feature is probably one of my favorites because I can always go outdoors and spend time there. If you're worried about it being too hot or cold, you can always add a fan or firepit. Whatever fix your needs.
Before you try to install one, you must know that this feature needs to be carefully installed and designed. Therefore, make sure that a top company or professional takes care of it for you.
El Paso Landscape Designs & Outdoor Living Areas is a company you can count with since it has the best professionals and materials available. If you want the best results and pergolas, contact and employ us. We would love to work in your outdoor area to make sure everything is in place and that it looks amazing 24/7. You won't have to worry about your pergola's design and installation if you leave the task to us.
It doesn't matter if you have a small or big space, our company will take care of everything as long as you entrust us with this task. Contact us now by giving us a call or sending us an email and requesting a free quotation via our website.
There are so many areas or regions where we offer these services with most of them being cities. However, if you need any of these services, you need to contact us. The list below comprises the areas where we offer these services.
Feel free to place your order and receive your free quotation now!