Outdoor Fireplaces & Fire Pits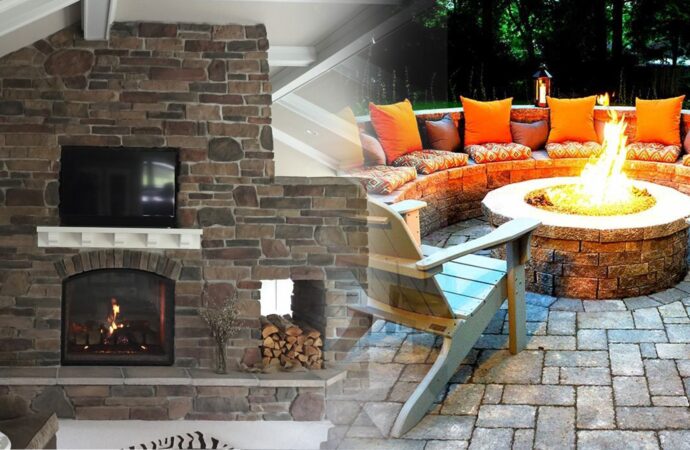 In El Paso, people spend their time outdoors when it's summer or during days that are quite pleasant when it comes to the weather. However, if we talk about winter or very cold weather, they are hesitant to go outside.
I understand why though, it's common sense. However, when you have a well designed and installed outdoor area, cold isn't something you should worry about.
Most people believe that outdoor areas are only for spending time when it's hot outside or the weather is nice, when they are definitely perfect to spend some time outdoors even during winter or cold days.
All you need and have to do to make sure that the experience and day is enjoyable despite of the weather is installing the right feature. For example, fireplaces and fire pits are perfect for outdoor areas that are meant to be a space where people can spend time either when the day is hot or cold.
During winter, don't you want to sit around a fireplace and roast some marshmallows? That would be awesome! Right?
You're only a fireplace or fire pit away and to get one all you have to do is to employ a company that knows how to design and install any of them correctly and perfectly.
El Paso Landscape Designs & Outdoor Living Areas is a top company in the city that takes care of every single installation in the outdoor areas. Of course, many companies in the city offer these services, but if you want the best results and features you should consider us.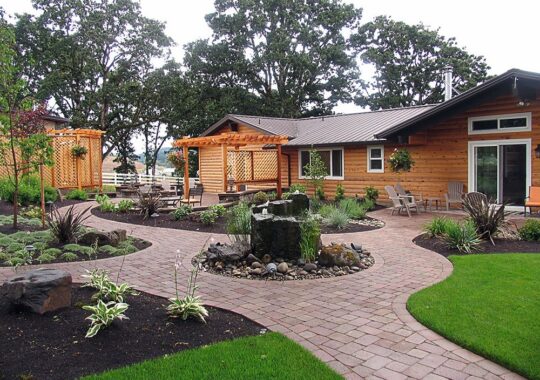 Our professionals are well trained and experienced. Besides, we make sure to equip them with all the materials and equipment they will need to install a fireplace, fire pit or any other feature in your outdoor area.
Believe it or not, these features take a lot of work and I've seen many of them installed incorrectly. The result? A completely mess. Therefore, believe me when I say that you shouldn't try to do this by yourself to save some money. You will end up spending more and wasting your time anyways.
Make sure to contact us now if you want the best fireplace for your outdoors and want to make sure that the design and style of it fits your preferences and needs.
Feel free to call us, send us an email or request a free quotation via email or using our website.
There are so many areas or regions where we offer these services with most of them being cities. However, if you need any of these services, you need to contact us. The list below comprises the areas where we offer these services.
Feel free to place your order and receive your free quotation now!