Outdoor Kitchen Design & Installation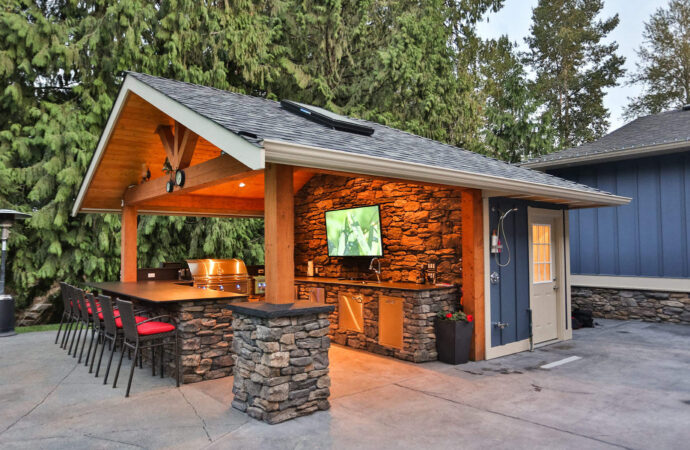 People care a lot about their properties and you will be able to notice that while visiting or living in El Paso.
Well, let me be honest, every single person in Texas wants to make sure that his place looks amazing and more importantly, attract more people, especially if we talk about commercial property.
Now, the mistake that most people make is thinking that indoor areas are way more important than outdoors. I'm not saying that you shouldn't pay attention to your indoors, but you shouldn't neglect your outdoor area from the same attention.
If you want to attract people and bring attention to your property, the easiest way is to make sure that your outdoor space looks amazing.
Most people think that they put more effort, time, and money into their indoors since most of the time, they invite their guests and family inside.
However, wouldn't you prefer to spend time outdoors, having fresh air and being able to do many activities with your guests? Of course! But you're probably worried about cooking and having to be inside of your property while others have fun and you miss everything.
Well, if you install an outdoor kitchen you won't have to miss the fun.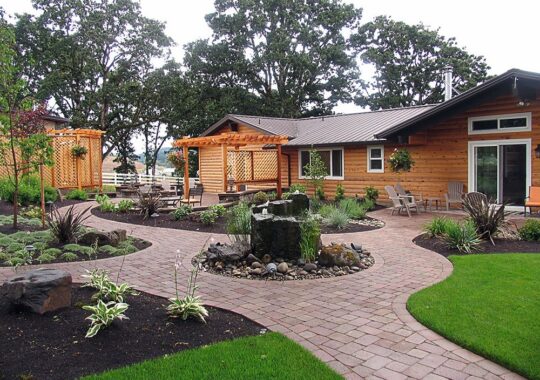 Having an outdoor kitchen is probably one of the best things you can have in your property, either residential or commercial. If you're wondering why, well, the answer is simple: because it allows you to do many things without having to be indoors spending your time alone when you could be with your family and friends and at the same time, cook while being in a most pleasant weather.
Sounds awesome, right?
Now, if you definitely want an outdoor kitchen, keep in mind that its design and installation aren't a child's game. Making sure that the right kitchen is placed in your outdoor area is crucial and with this, what I'm trying to say is that you must be very careful while deciding what you want and what you will install.
If you want a well designed and installed kitchen, make sure to contact a professional in El Paso who can guarantee you the best results.
El Paso Landscape Designs & Outdoor Living Areas is a company you should definitely consider if you're in the area. We deliver the best outdoor kitchen designs and installations thanks to our well trained and experienced professionals.
Do you want the best outdoor kitchen in the city? Contact us now by giving us a call or via our website and email.
There are so many areas or regions where we offer these services with most of them being cities. However, if you need any of these services, you need to contact us. The list below comprises the areas where we offer these services.
Feel free to place your order and receive your free quotation now!