Drainage Systems & Sprinkler Services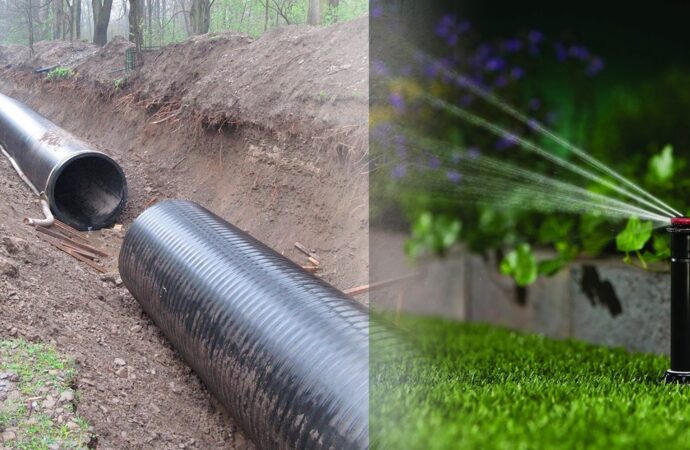 When it comes to outdoor living areas, people think only about the elements and features that can make their areas look more beautiful and attractive. However, they overlook or ignore the ones that are necessary and when it comes to relevance and importance, are way more important than, for example, a pergola.
If you're not sure what I'm talking about, let me give you a hint or maybe two: drainage systems and sprinklers.
Most people don't know that having an outdoor living area involves and entails many other things that are necessary in order for the area to be 100% functional and prevent something bad from happening.
Honestly, I don't blame people who don't know this. If you were one of them, don't feel bad, but just try to educate yourself a bit more from now on.
That being said, let me tell you why a drainage system is so important and of course, the sprinkles.
You won't be able to do anything that is related to water if you don't have a drainage system. So, let's be serious, why wouldn't you think about it before? As I said before, I don't blame you, but it's quite simple.
Now, you probably have one installed already, but does it work properly? That's something you need to know, so an assessment is crucial.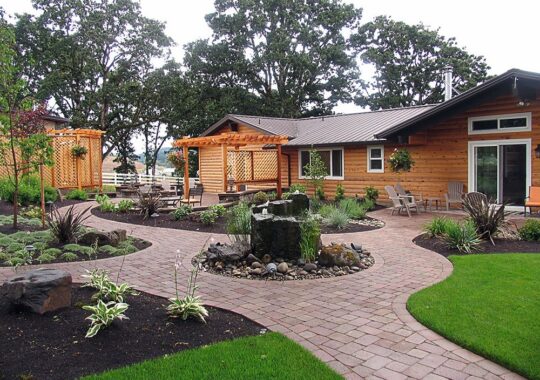 When it comes to sprinklers, having grass in your outdoor area can be a lot of work, and making sure that it looks good is probably the most important part when it comes to aesthetic aspects.
If you don't water your grass every day, don't expect it to look beautiful all the time. You can do it yourself using a hose or something similar, but you will waste a lot of water, time, and effort. Instead, install a sprinkler or many of them.
If you need both things, a drainage system, and sprinkler services, make sure to employ a good company in the city of El Paso. Many companies offer these services, but do they work well or deliver good results? You don't know that.
Therefore, contact a company that is known for having the best professionals and delivering the best results. El Paso Landscape Designs & Outdoor Living Areas is the company you need for this system and services. Contact us now if you want the best features in your outdoor area. We won't disappoint you but rather deliver everything you're expecting and even more.
Call us or feel free to visit our offices and request a free quotation via our website.
There are so many areas or regions where we offer these services with most of them being cities. However, if you need any of these services, you need to contact us. The list below comprises the areas where we offer these services.
Feel free to place your order and receive your free quotation now!